Turkey
The land covered by Turkey is called the Anatolian peninsula and it's the passage between Europe and Asia. Sailing in Turkey is a remarkable opportunity for exploring Gocek, Marmaris, Fethiye and Bodrum which are the most beautiful bays in Mediterranean and Aegean Sea. Yacht charter in Turkey offers various cruising grounds to discover as well as hidden coves, exciting villages, and a unique world of luxury. Whether you are after a trip into historical sites, a spot of peace, a touch of water sports, or some shopping, Turkey has something for everyone.
Bodrum
---
Bodrum is a significant and well-known yacht charter destination in Turkey. Bodrum is very famous in bareboat charter circles because it is a very good place to start a sailing in Turkey, but it is also known as somewhere that the larger crewed luxury yachts visit. It is a tourist centre that boasts of rich history and is a well-known place to begin your crewed luxury yacht charter.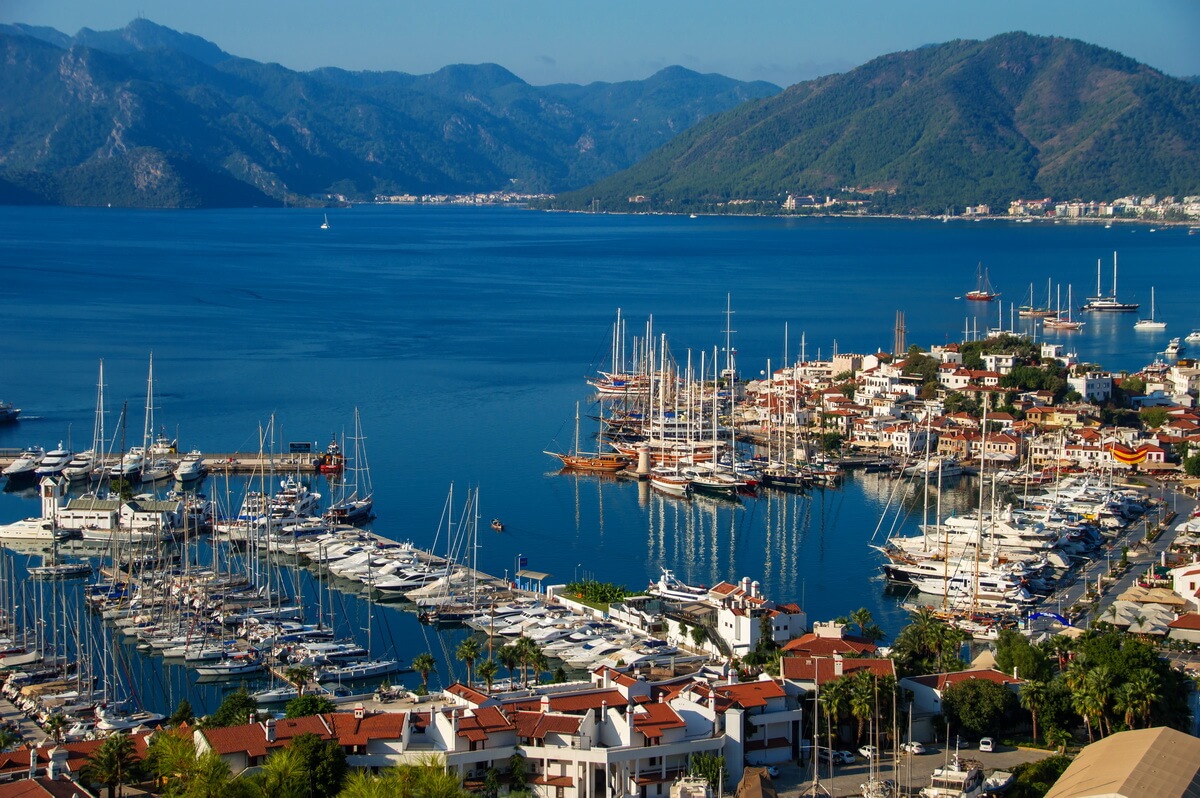 Marmaris
---
Marmaris is a modern and most preferred destination for tourists, built with many silent areas as well as the bustling town centre. The waterfront has a long promenade creating a magnificient place to walk along viewing the diversity of Turkish boats awaiting the season's gulet cruises private yacht charters and international yachts. Restaurants on the seafront make use of the sea's bounty, providing seasonal fresh fish meals.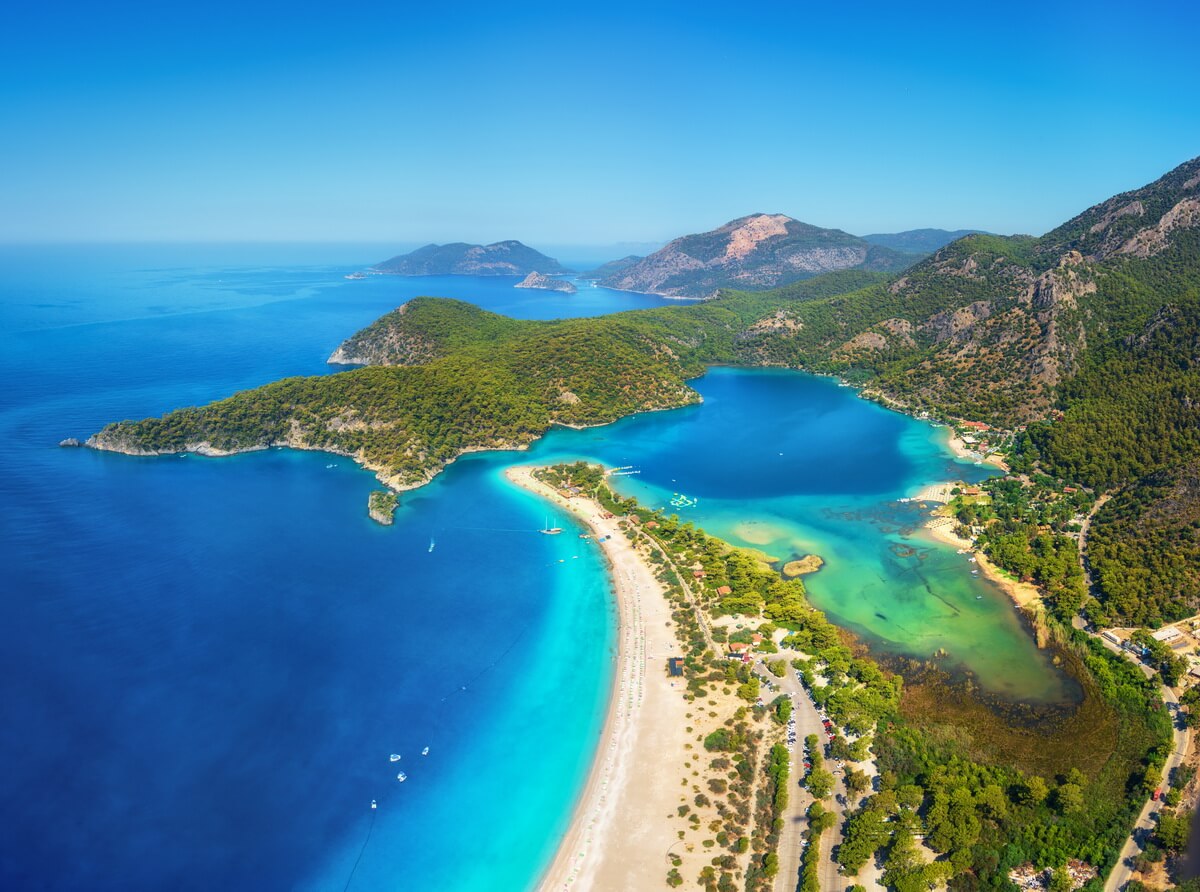 Fethiye
---
Fethiye is located in southwest of Turkey, nestled among hills and mountains opening onto magnificent turquoise waters. This fabulous harbour town is a well known destination with people from all across the world whether they like beaches, silent retreats or have come to visit before they embark on a gulet charter Fethiye has something for everyone. This beautiful Mediterranean city is the gateway to some of the southern waters most obscured bays and wonderful islands and a Fethiye Gulet or private yacht charter has been popular here since the 1960s.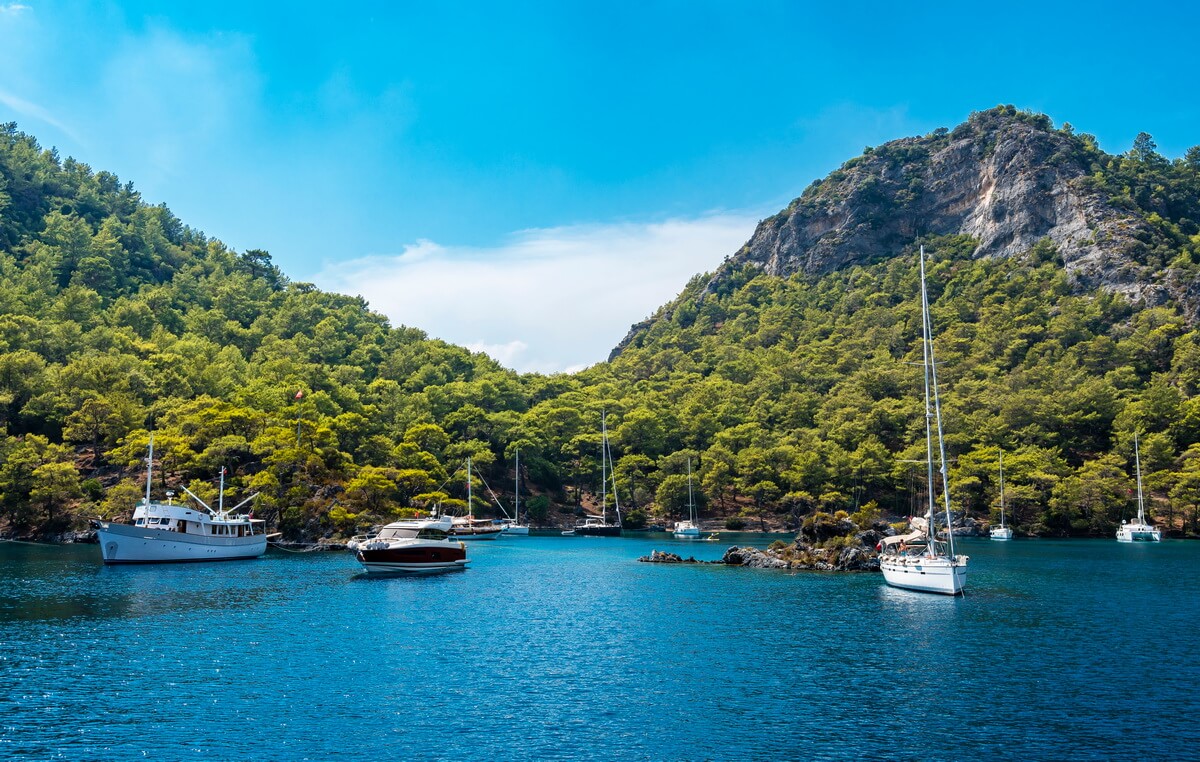 Gocek
---
Set at the deepest point of the Fethiye gulf, Gocek nestles at the foot of the pine clad mountains looking out over the '12 islands' of the bay. Gocek which has lately started developing in tourism, is becoming a well known yachting harbour both in Turkey and in the world. One of the pleasures of a visit here is a stroll around the Marina to be fascinated the array of boats of all shapes and sizes moored here. The waterfront is lined with bars, cafes and restaurants.